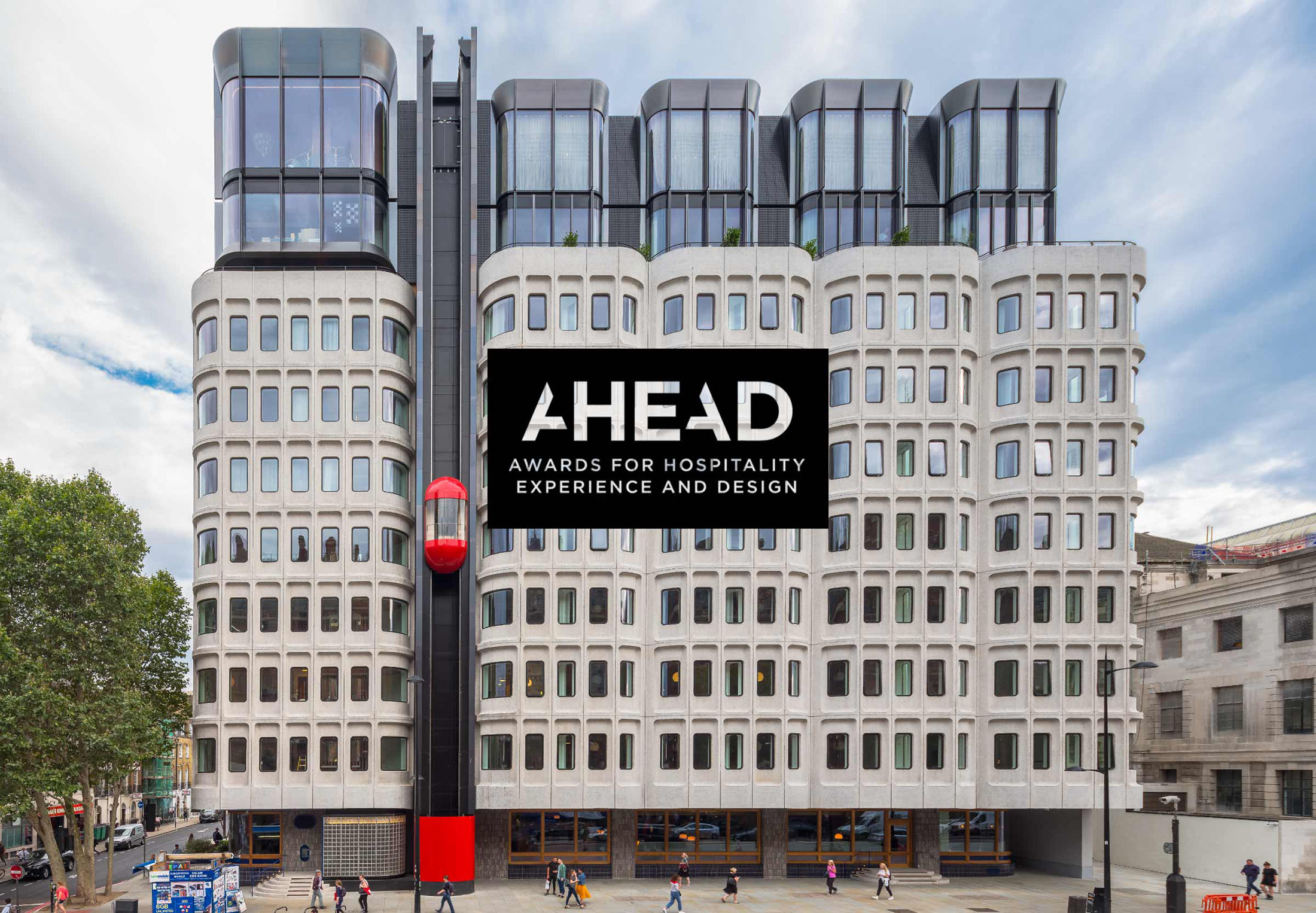 AHEAD Europe 2020 Winners Announced
Winners at this year's AHEAD Europe included The Standard, London, which took home an impressive five accolades including in the Bar, Club or Lounge; Hotel Conversion; Lobby & Public Spaces; and Restaurant categories, before going on to scoop the coveted Hotel of the Year trophy. Apfelhotel, situated in Saltusio in Italy, was awarded best Guestrooms and best Spa & Wellness, while Birch in Hertfordshire collected the prizes for Visual Identity and New Concept of the Year.
As with all AHEAD Europe events, the evening would not have been the same without a theme. So, for 2020, in keeping with the year of the mask, a Virtual Masquerade theme encouraged supporters to dress up with their peers and organise online Zoom parties to watch the webcast as a collective.
Following the webcast, the audience headed to Instagram for AHEAD's red carpet afterparty. Sleeper's Editor-at-Large, Guy Dittrich, spoke to award winners and distributed prizes to the best dressed and those with the most creative, most humorous and most stylish disguises.
"In these challenging times for the travel sector, we were delighted to have this opportunity to recognise the best in hospitality experience and design. The awards provided a timely reminder of all that is great about our industry," commented Awards Director Amy Wright.
"We built on the success of our earlier AHEAD Asia webcast by pivoting to digital with an extended programme, incorporating conversations with our judges, acceptance speeches from our winners filmed across the continent, and video content from our sponsors. We were also thrilled to bring this online event to a wider audience thanks to our partnerships with Tophotelprojects and Dezeen."
16 November 2020 | | Ahead Awards