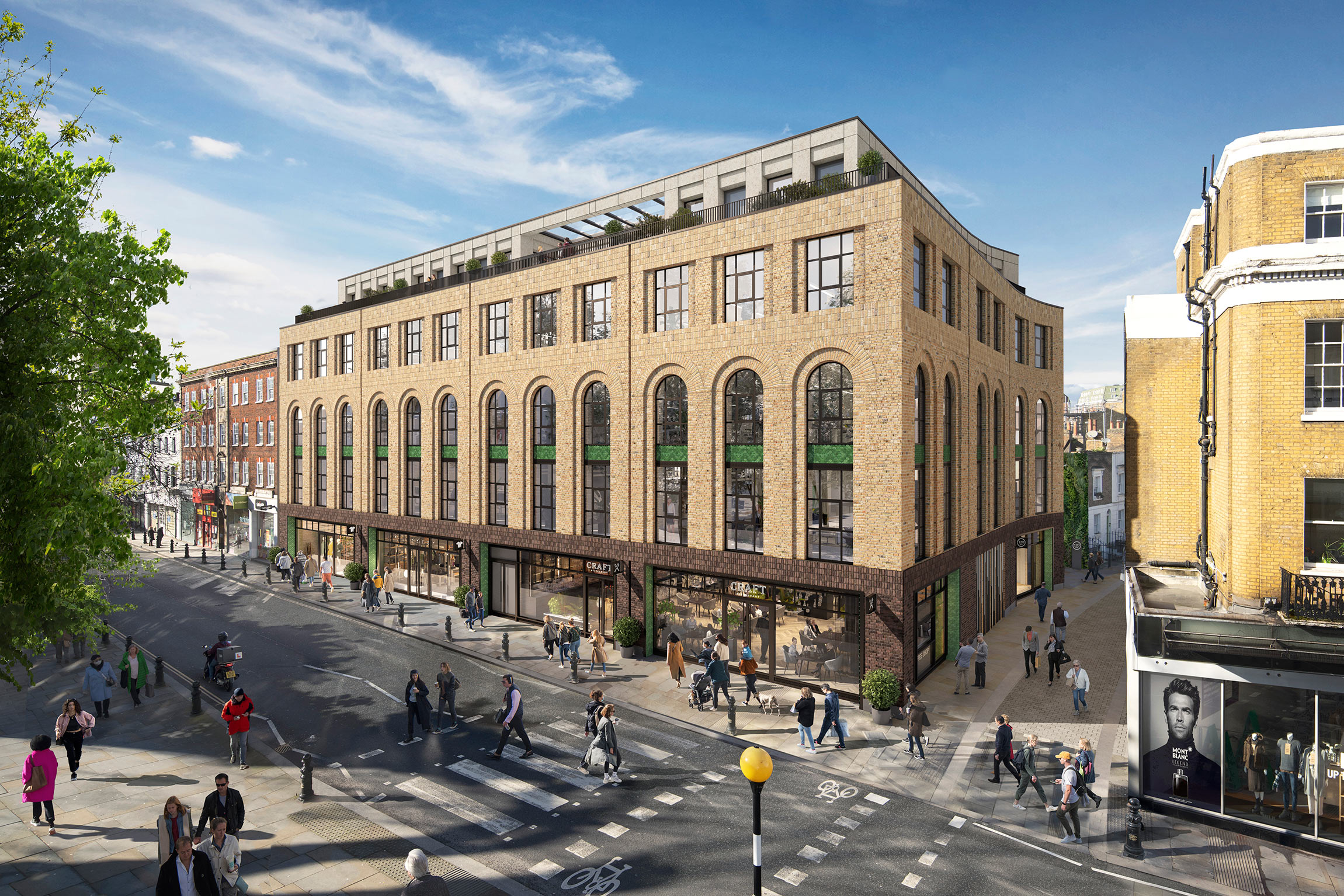 Crosstree Buys Chelsea Retail Scheme For New Fund
Crosstree Real Estate has bought a rundown shopping centre on the King's Road in Chelsea, the first deal for a new vehicle backed by the billionaire Bertarelli family, Bisnow can reveal.
Crosstree, which is run by Sean Arnold and Nick Lyle, has bought the 55K SF King's Walk mall on the famous West London street from O&H Properties. O&H put the property up for sale earlier this year through CBRE for £65M and the price paid is thought to be below this level.
Crosstree confirmed that the deal had been completed, but declined to comment further.
The deal is the second London retail acquisition in a year for Crosstree, as it looks to capitalise on the depressed pricing in the beleaguered sector of brick-and-mortar stores. In November 2018 it bought the Edmonton Green shopping centre from St Modwen for £72M.
Whereas that acquisition was about buying an asset at a 7% yield with good cash flow and the chance to improve the income through asset management, King's Walk was marketed as an opportunity to undertake a major repositioning of an asset into a mixed-use scheme in a wealthy area in zone one with good footfall.
A new scheme would likely include leisure uses and potentially office and some retail. Under the stewardship of the Cadogan Estate, the King's Road has improved as a retail and leisure destination in recent years, and SoulCycle and Peloton have recently opened new locations there. Cadogan has also undertaken redevelopments of the Curzon Cinema opposite Chelsea Town Hall and the Pavilion Road area near Sloane Square.
King's Walk used to be a Virgin Megastore record store, but was carved up into smaller units occupied by Gap, Ghost and Muji.
Arnold and Lyle are two of the best-known names in UK and European private equity, and set up Crosstree in 2011 after leaving Starwood and Blackstone, respectively. The business originally had one backer, the family office of Swiss-Italian pharmaceutical billionaire Ernesto Bertarelli, which stumped up £500M for a London acquisition drive.
Deals for the initial vehicle included the purchase of One Berkeley Street, where it is planning a major new hotel; Camden Town Hall Annexe, which it converted to a hotel operated by U.S. hotelier Andre Balzas; and the retail and leisure element of the O2 venue in Greenwich, where it recently opened a designed outlet centre.
Bertarelli's family office, Waypoint, is again the cornerstone investor of the new fund, but this time Crosstree has also brought in outside investors, primarily North American and European institutions and high net worth investors. Sources told Bisnow the new vehicle is a similar size to the first iteration, and Bertarelli and the new investors will be betting that Arnold and Lyle can continue to find off-market deals and improve values through development and asset management.
The move shows how private investors are keen to invest in London in spite of the current political turmoil in the UK. Inditex founder Amancio Ortega has spent more than £1B on London assets since the Brexit referendum.
18 December 2019 | Mike Phillips | Bisnow London