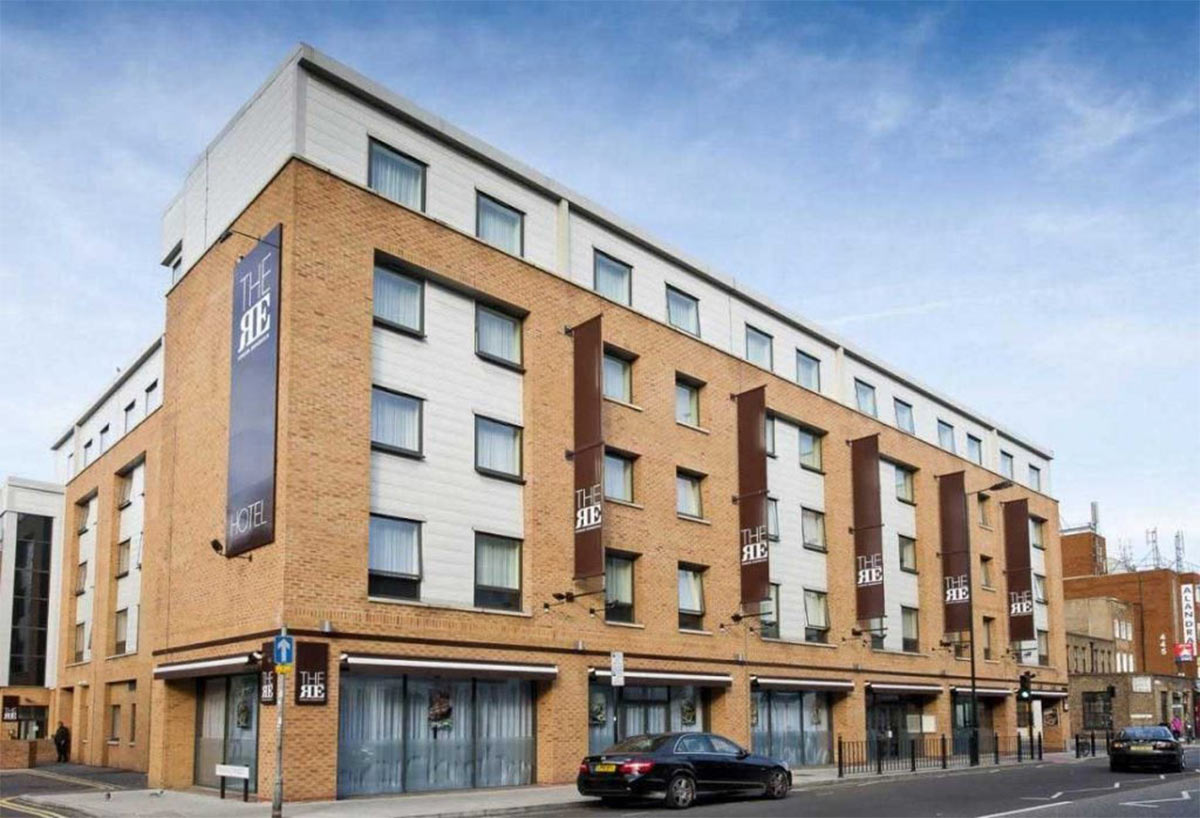 Crosstree to bring Boutique Hotel Brand Mama Shelter to London
Crosstree Real Estate has bought a hotel in Shoreditch that will be the first London hotel operated by Paris-based boutique brand Mama Shelter.
Crosstree has bought the 178-room unbranded RE Hotel on Hackney Road from a private family. It will undertake a comprehensive renovation, led by French design firm Dion & Arles, which will refurnish the bar and ground floor and enhance other public spaces and guest rooms. Mama Shelter will manage and brand the property.
Mama Shelter was set up by Serge Trigano and his sons, Benjamin and Jeremie, in Paris nearly 10 years ago, and London will be its 10th outpost worldwide, with others in cities including Los Angeles, Belgrade and Rio.
It has pioneered the increasingly popular boutique model of simple but stylish rooms, large, vibrant and well-designed common areas and mid-market pricing. It typically operates hotels in up-and-coming parts of cities.
"Denizens of London have known for generations the cultural riches and inclusiveness of the British capital, such kindness an inviolable custom after crossing oceans and borders to the edge of Europe and beyond," Mama Shelter Chief Executive Jeremie Trigano said. "At Mama, we embody the necessity of such kindness, with the warmth and generosity of family. All of our staff welcome weary travellers into the family with open arms."
"The RE Hotel property offers us an exciting opportunity to create a new destination hotel in an emerging and vibrant part of London,"
Crosstree principal Will Dear said. Crosstree is the real estate arm of the family office of Swiss-Italian pharmaceutical billionaire Ernesto Bertarelli. It is run by former Starwood director Sean Arnold and former Blackstone director Nick Lyle, and has spent more than £500M on London real estate since it was set up in 2011. That includes two other hotels: the under-development 268-room The Standard, London, in Kings Cross and the 196-room Holiday Inn Mayfair on Berkeley Street, for which consent has been received for a hotel-led mixed-use redevelopment designed by Sir David Adjaye.
30 January 2018 | Mike Phillips | Bisnow London