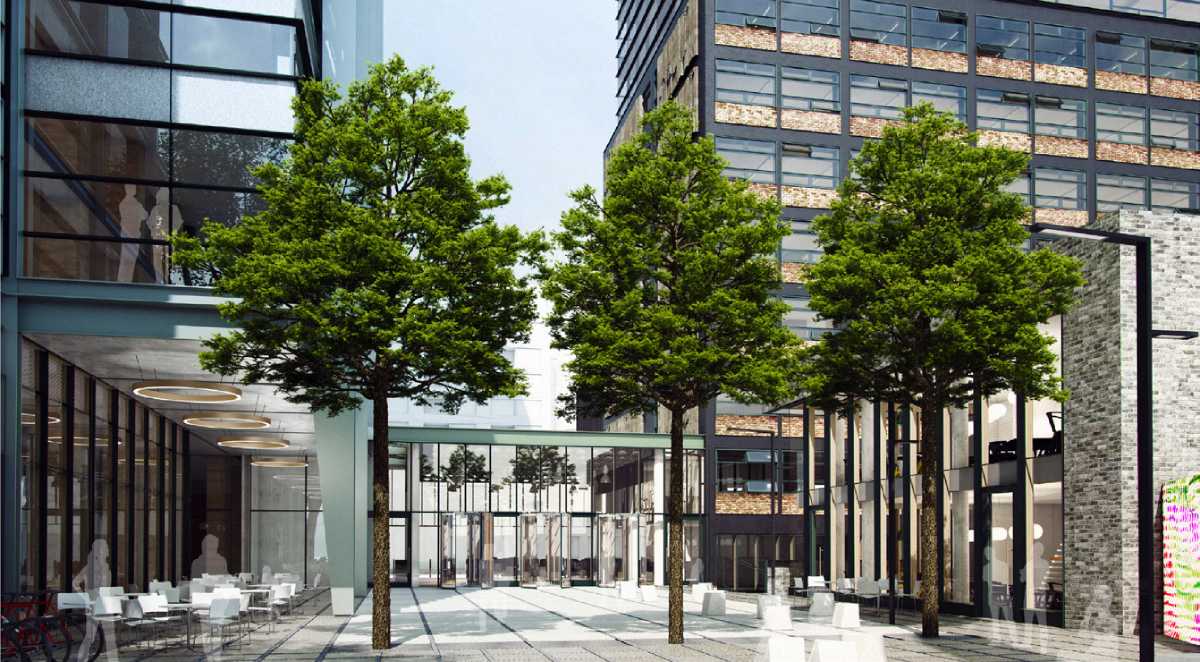 Deutsche Bank funds Crosstree and Helical Bar's Old Street redevelopment scheme
The Deutsche Bank facility, which signed today, replaces the existing £30.4m HSBC loan secured in November 2012, and includes around £40m earmarked for capital expenditure for 211 Old Street, a retail parade immediately to the west of 207 Old Street and Empire House at 136-144 City Road, which is currently vacant.
CoStar News understands that the margin on the Deutsche Bank development facility is consistent with market pricing for such loans, at circa 500 basis points including fees.
Crosstree and Helical Bar, which are two-thirds one-third joint venture partners on the scheme respectively, secured planning permission last September, and are expected to deliver the first phases circa 145,000 sq ft of prime office and retail by April 2015. Architects AHMM designed the refuribished proposals.
Subsequent to the completion of the first phase, Crosstree and Helical Bar will seek to redevelop 207 Old Street which, in aggregate, will increase the gross lettable area across the three buildings and the stretch of retail units by 35% to around 390,000 sq ft.
Crosstree and Helical Bar acquired the three properties and retail parade from a defaulted NAMA loan, closing the £60.75m direct asset purchases with a £30.4m three-year HSBC acquisition loan, which was scheduled to mature this December.
Crosstree, founded by Nick Lyle and Sean Arnold founded in late 2011 backed with £500m from Italian billionaire Ernesto Bertarelli, has completed four deals. The maiden deal was December's 2011's £155m acquisition of Aviva Investors' 1 & 3 Berkeley Street in Mayfair for £155m, financed £82m loan from HSBC and Deutsche Hypothekenbank.
The properties includes the 42,630 sq ft Mayfair Holiday Inn hotel, adjacent to which is 43-48 Dover Street which Crosstree acquired the freehold interest in last June for £83.5m from Royal London Asset Management.
Crosstree's acquisition, purchased through Dover Street Investments Unit Trust, was financed by a £44.25m Deutsche Hypo and HSBC senior loan, reflecting a 53% loan-to-cost.
Prior to last summer, Crosstree was first to back Ronson Capital Partners' residential riverside development in Westminster with a £30m subordinated with profit-share position in the conversion of Riverwalk House, at 155-166 Millbank, into a block of 121 flats over 17 storeys.
Last March, Crosstree also acquired Carphone Warehouse's 150,000 sq ft headquarters in Acton, for £42m, reflect a 9% net initial yield, in an all-cash purchase which was subsequently financed with a seven-year £25m senior loan from Helaba.
For Crosstree, the acquisition of 1 Portal Way reflects a medium-term residential redevelopment play, with Carphone Warehouse on a 10-year lease.
All parties declined to comment.
15 January 2014 | James Wallace | CoStar News