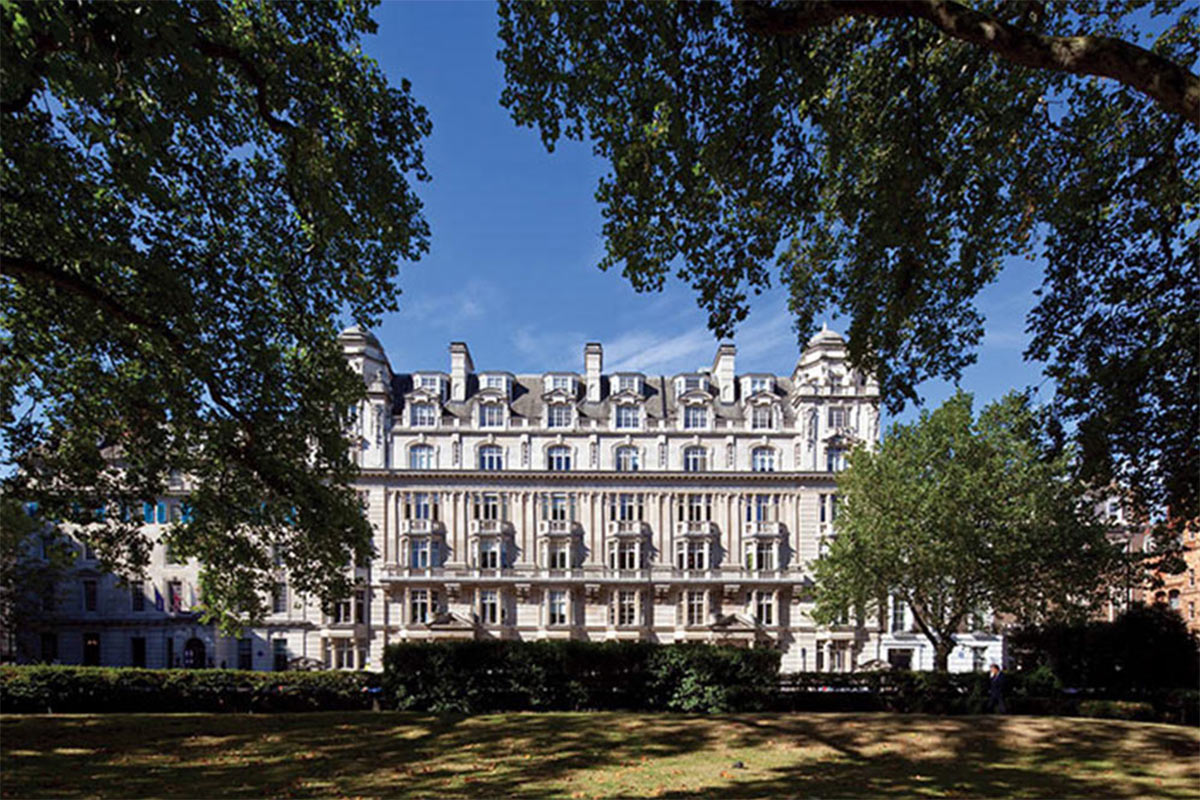 Harcourt secures £120m Cheyne/ Crosstree financing for Cavendish Square resi scheme
Harcourt Investments has secured £120m of financing from Cheyne Capital and Crosstree Real Estate Partners for the development of Harcourt House, an Edwardian mansion block located on Cavendish Square, W1.
The funding partners said the agreement demonstrated the alternative lending sector's ability to provide timely and innovative solutions.
The deal structure comprised Cheyne Capital providing an £85m senior loan and Crosstree providing a circa £35m mezzanine loan.
Centreland, which is managing the development for Harcourt Investments, obtained planning permission for the scheme after the property was acquired for £75m in December 2013.
Upon completion Harcourt House will comprise 25 apartments and a 19,000 sq ft private medical facility. The medical facility is positioned across the ground and lower ground floors of the scheme, and falls within the Harley Street medical area.
Arron Taggart of Cheyne Capita said: "This is the latest in a series of specialised financing solutions we have provided to borrowers in the UK who are looking increasingly to flexible capital and tailored funding solutions for their real estate projects, particularly for those that are large and complex. For us, this development is an opportunity to work in partnership with high-quality counterparties on a London project in a good location with strong risk-adjusted characteristics."
Henry Davis, chairman of Centreland, said: "Centreland is pleased to continue the excellent relationship with Cheyne to complete this outstanding development and excited to be starting a new relationship with Crosstree."
Peter Macallan, Partner and Head of Structured Development Finance at Knight Frank Finance, who acted as sole financing agent, commented: "We are delighted to have partnered Cheyne and Crosstree to fund this transaction. Currently we are witnessing many speculative high value residential development schemes in PCL not being able to secure funding. This deal underlines that there is still funding available for transactions with strong fundamentals from alternative non-bank sources."
Tom Dailey, Residential Development partner at Knight Frank, said: "This financing agreement will facilitate the delivery of Harcourt House, a new high quality residential scheme on Cavendish Square. The listed building will undergo a comprehensive refurbishment behind the classic façade and will provide a range of apartments, all of which will enjoy impressive views over the garden square. The sensitive design, overseen by Darling Associates, celebrates the heritage and volume of the period building, whilst delivering modern well specified apartments, including two new duplex penthouses. Marylebone continues to evolve as a sub market and we believe Harcourt House will be an important addition to this as it matures."
Knight Frank Finance was the sole exclusive financing agent in the deal and Knight Frank is retained as advisory agents on the development consultancy and sales.
3 July 2017 | Paul Norman | CoStar