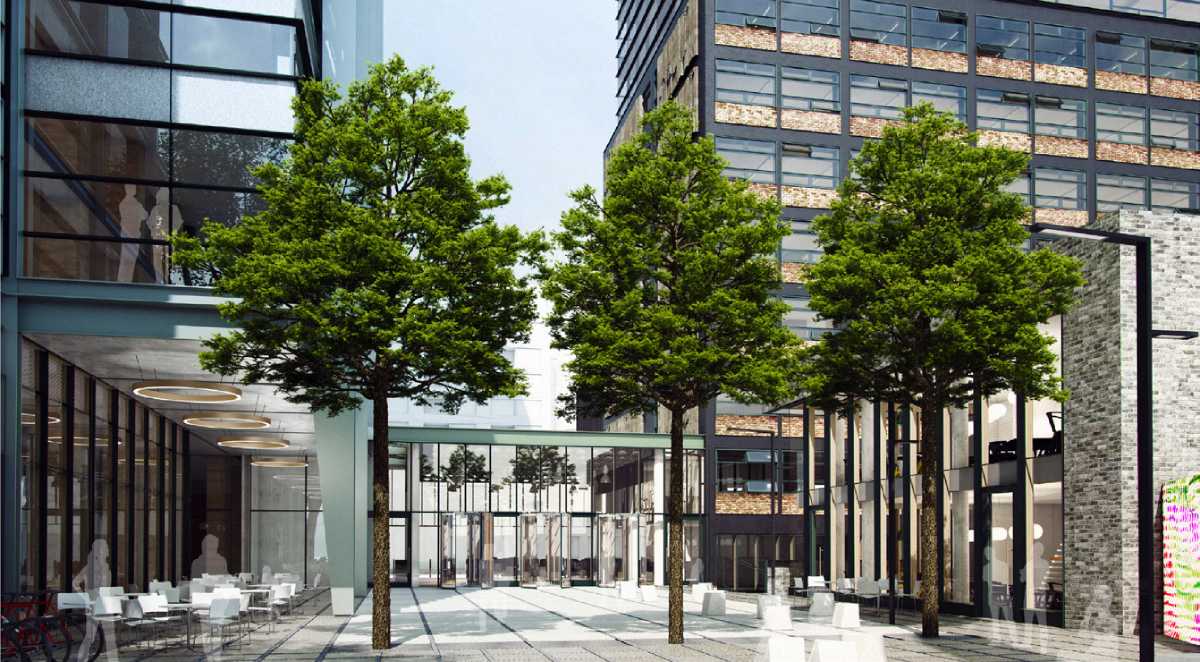 Helical/Crosstree sign leisure trio in Old Street
Helical Bar and Crosstree Real Estate Partners have secured three restaurant lettings at The Bower, their mixed use office-led refurbishment and redevelopment on the Old Street Roundabout.
The duo has signed ramen eatery, Bone Daddies, Italian restaurant and winery, Enoteca de Luca, and craft beer specialist, The Draft House.
The tenants join Honest Burger, Gymbox, Ceviche and Z Hotels, completing the restaurant and leisure offer of the first phase of the scheme. Collectively, Bone Daddies, Enoteca de Luca and The Draft House have taken 7,481 sq ft and have all agreed leases of 15 years.
Strong progress has been made with the development and letting of the scheme with Phase 1, comprising 145,000 sq ft of office space across two buildings, set to complete in summer 2015. John Brown Media and Farfetch have already been announced as office tenants. Construction of Phase 2 is due to commence in summer 2015 and will provide a further 172,000 sq ft of offices with further retail/restaurant space at ground floor.
Ross Shonhan, chef proprietor of Bone Daddies, said: "We are very excited about bringing Bone Daddies to East London, and being amongst the great portfolio of London's food and drink offerings at The Bower. It's going to be a lot of fun creating some new dishes specific for this restaurant and we cannot wait for people to try what we are planning."
Charlie McVeigh, Draft House founder, added: "For a long time now we have been imagining an iconic site, in a great location – and it looks like Draft House Old St will be that spot. At its heart, as with all of our pubs, there will be a focus on quality beer, only this site allows us to push it forward and experiment with things we have never tried before. The pub will lend itself to an industrial, warehouse vibe for brewer take-overs, food and beer festivals and the arts right in the heart of one of the most exciting and creative hubs of new London. We have some great neighbours and I'm really excited about the future for this area."
Nikki Gibbard of Helical Bar said: "We welcome this high quality line up of tenants to The Bower, where we believe we have created an unrivalled restaurant offer, serving not only as an excellent amenity to The Bower's office tenants, but also as a location to attract visitors from further afield. The Bower is fast becoming an important lifestyle destination, and we are excited to be such an integral part of the regeneration of the surrounding area."
Helical Bar and Crosstree were advised by CWM.
Enoteca da Luca was advised by Kenningham Retail and The Draft House was advised by Lunson Mitchenall. Bone Daddies was unadvised.
15 May 2015 | Paul Norman | CoStar News