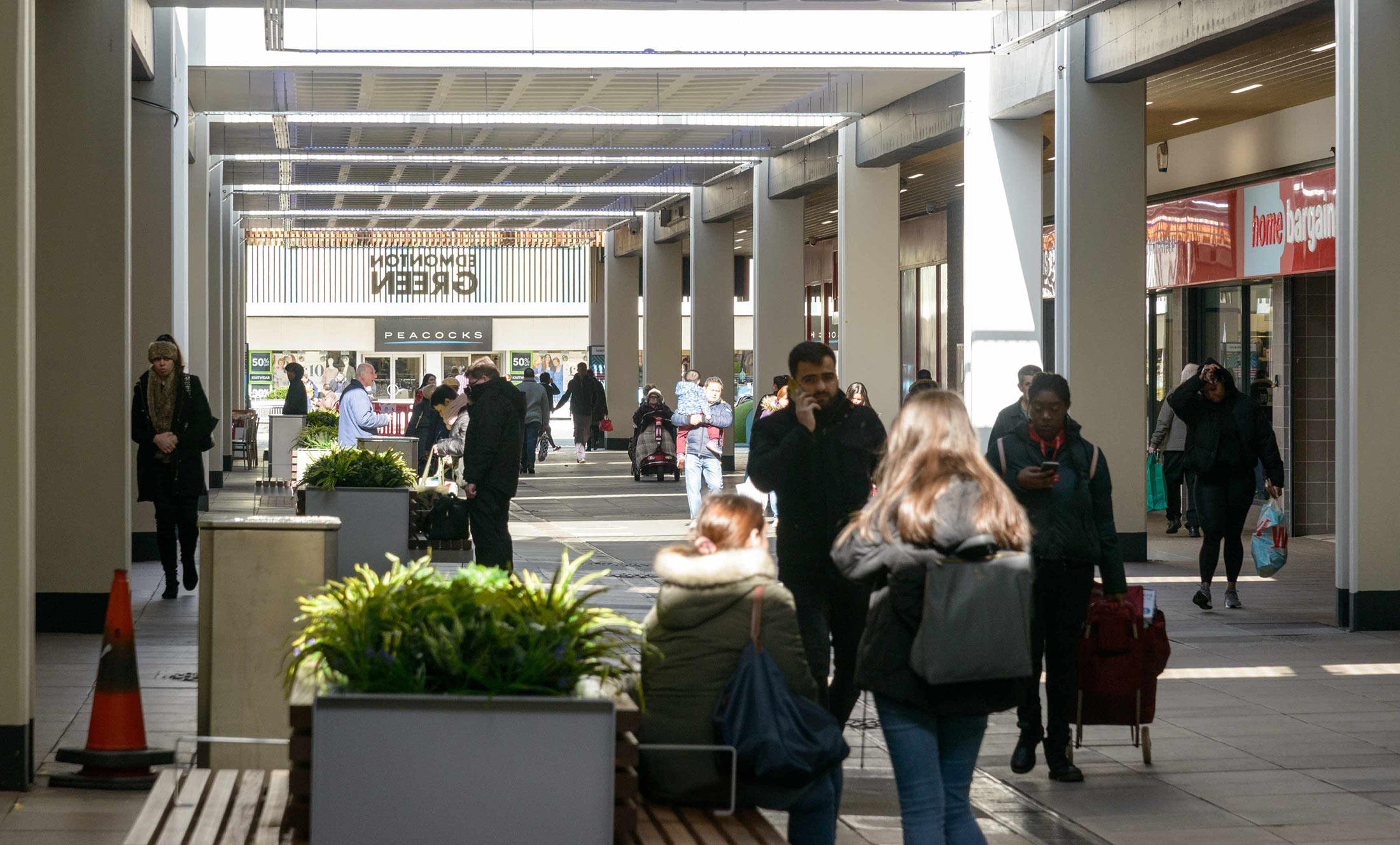 Property firm Crosstree buys Edmonton Green shopping centre for £72m
Real estate firm Crosstree has bought Edmonton Green Shopping Centre in north London for £72m, the company said today.
The property firm, which co-owns retail space in the O2 arena, said it has exchanged contracts with owners St. Modwen for the 495,000 square feet (sq ft) shopping centre in Edmonton.
The shopping centre, which sits on a 25-acre site near Tottenham Hotspur ground White Hart Lane, has over 100 shops. The site also boasts a daily market, 754 homes and over 1,000 car parking spaces.
St. Modwen said the shopping centre generated £4m of rental income in 2017 and is currently 96 per cent let. It expects the sale to complete shortly.
Crosstree director Matt Mason said: "Crosstree is delighted to have exchanged on the purchase of Edmonton Green.
"We are excited to play our part in the improvement of this community-focused retail centre and to help create a thriving town centre and neighbourhood.
"We are committed to the long-term future of Edmonton Green and look forward to working with the Council and local community to support the growth and prosperity of this strategically important site within Enfield."
St. Modwen property director Rupert Woof added: "These disposals are in line with our strategic objective to refocus our portfolio towards assets with strong structural growth characteristics.
"Since the start of this year we have sold £177m of retail assets, on average less than 1 per cent below book value, representing more than half of our overall retail portfolio.
"Whilst these disposals will reduce our rental income in the near term, recycling the proceeds into our much higher yielding industrial/logistics pipeline is expected to deliver a marked increase in income over time."
15 November 2018 | James Warrington | City A.M.