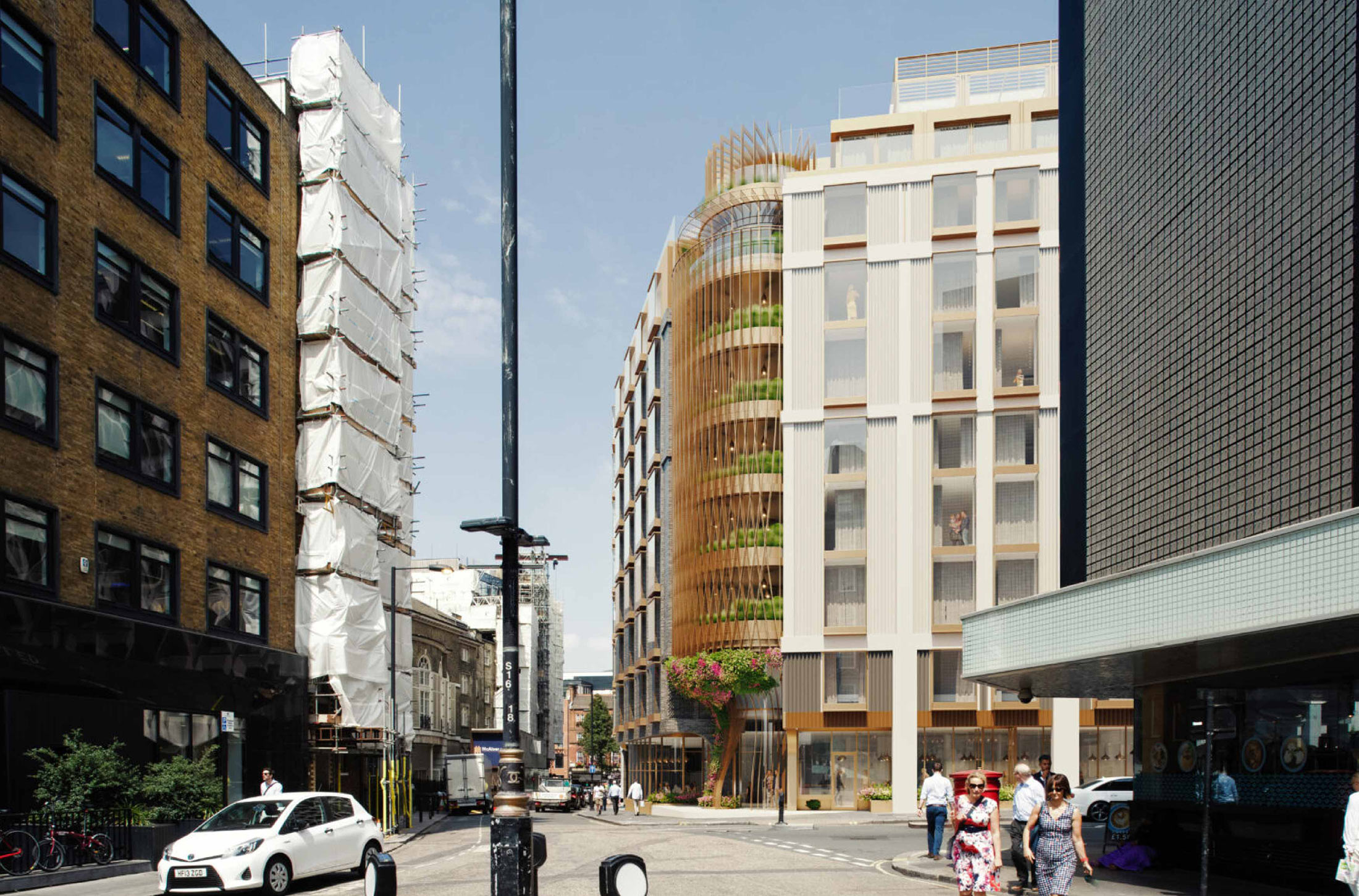 Shiva secures £230m debt package for Marylebone hotel
Shiva Hotels has secured a £230m development financing package from Cale Street Investments and Crosstree Real Estate Partners to fund the construction of its 199-key luxury hotel in Marylebone Lane in London's West End.
Agreed during the COVID-19 pandemic, the transaction represents one of the largest recent development facilities for a central London hotel.
Cale Street is providing £160m and Crosstree £70m of the initial four-year facility, which has an option to extend and refinances an £80m loan that was in place with ICG Longbow. It represents Shiva's first transaction with Cale Street and Crosstree.
Shiva Hotels won planning consent from Westminster council in 2016 to demolish an NCP car park on the site and build a luxury hotel.
The building at 74-77 Welbeck Street and 30 Marylebone Lane, W1, which was also home to members club Sophisticats and burger chain Meat Liquor, will be replaced by a boutique hotel, multiple restaurants, a roof top swimming pool and a subterranean event space. It is due to open in early 2023.
Shiva agreed a £103m deal to buy the prominent NCP-operated car park, which had a lease break in 2016, from LaSalle Investment Management in February 2015. Shiva Hotels secured the deal ahead of around 16 bidders, which were thought to include HB Reavis and Legal & General and well as a handful of private investors.
The hotel in Marylebone is one of a handful of luxury lifestyle hotels being brought forward by Shiva Hotels, which includes two further development sites, Morley House on Holborn Viaduct and the former Soho Works site on Great Marlborough Street and Poland Street. In addition, The Guardsman, off Buckingham Gate, and Middle Eight, in Covent Garden (formerly known as the Kingsway Hall Hotel and which has had a £50m refurbishment and repositioning), are scheduled to open to guests this Autumn.
Rishi Sachdev, managing director of Shiva Hotels, said: "This is a challenging time for everyone involved in the hospitality sector and our near-term focus continues to be on working closely with all our stakeholders to navigate through this period of uncertainty.
"Longer-term however, we are steadfast in our conviction that the global appeal of London will continue and that this will translate into strong demand for our carefully curated hotels in highly desirable locations."
Peter Robinson, a partner at Crosstree, added: "Given the current dislocation in real estate financing markets for projects of this type, Crosstree together with Cale Street are pleased to be working with Shiva in taking forward this prime hotel development.
"While no doubt we are currently in a challenging period for the hospitality industry, we share a longer term vision of the resilience of London and high quality real estate and locations such as this."
BBS Capital acted as debt advisor for Shiva Hotels.
29 June 2020 | James Buckley | React News