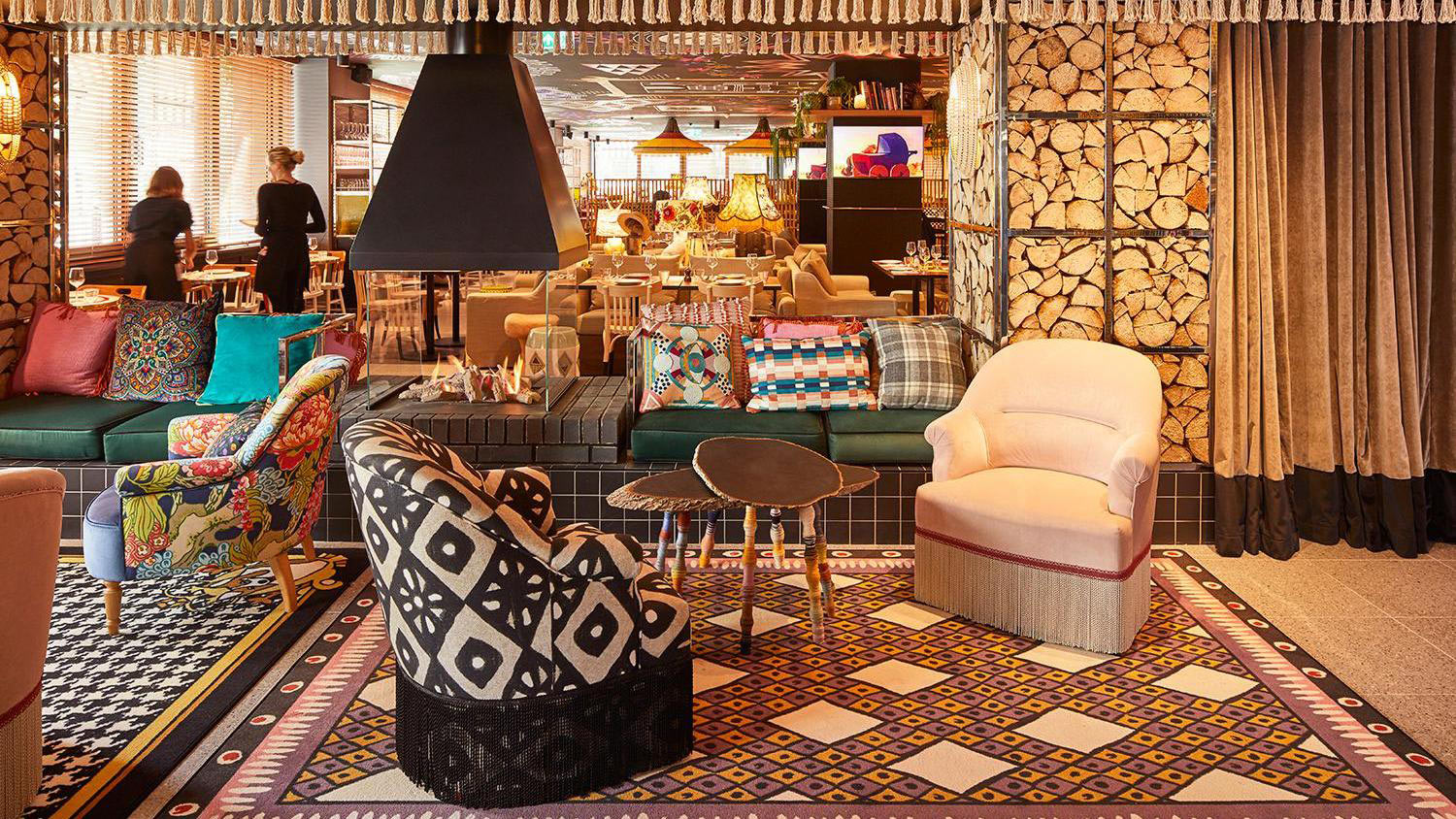 The Times: Mama Shelter, London E2
Grim city hotel chains are going the way of the dinosaur. It's out with the faceless cookie-cutter decor and, in the case of Mama Shelter, a French group with a dozen branches in six countries, in with the tasselled lampshades, neon signage and hand-painted ceiling frescoes. There are free arcade games in the lobby and karaoke rooms in the basement. Is it gimmicky? Perhaps. Is it good? Yes. Especially when you consider the price: a night for two at this Zone 2 hipster haunt will set you back as little as £99.
The first Mama Shelter opened in Paris in 2008, a collaboration between the former Club Med boss Serge Trigano and the star designer Philippe Starck. Located in the then down-at-heel 20th arrondissement, it was an instant hit, and the formula was repeated in cities from Belgrade and Prague to Rio de Janeiro. Now it has landed in east London, within striking distance of Broadway Market, Victoria Park and Columbia Road. The immediate vicinity (Hackney Road) is far from glossy, but if you're working at nearby Silicon Roundabout, or partying in Shoreditch – or if you just want a fun, affordable London crash pad – who cares?
The ground floor feels like a soothing hug, its open-plan lounge and trendy dining space kitted out with sink-in couches, a fireplace, houseplants and friendly French staff. The menu blends Gallic classics with British favourites: follow caper-flecked steak tartare (the best thing we tried) with fish and chips or a paneer tikka "kebab" (more like a pizza). It's not east London's finest dining, but the local competition is stiff, with Brawn, Sager + Wilde and Morito within a 10-minute walk. Wherever you eat, you'll want to hang out in the covered courtyard bar, which has a DJ booth for weekends and table football in the corner. The whole place is a riot of colour and bohemian cool.
Bedrooms come in four categories, Single, Small, Medium and Double-double (two double beds). You want one that faces the internal courtyard, as these are quieter than those looking out towards Hackney Road. The Small rooms feel tight, too, so pay the extra £10 to upgrade to a well-proportioned Medium, which has a separate seating area and space for luggage. The walls are baby pink, and there's wooden bench seating and a white marble-topped table. Unlike most budget hotel rooms, all come with satin cotton sheets, decent toiletries, fluffy disposable slippers, a generous selection of free films and, naturally, that signature Mama Shelter quirkiness – expect Looney Tune character masks over bedside lamps, and "Mama loves you" scribbled on mirrors in white pen.
13 October 2019 | Alicia Miller | The Times