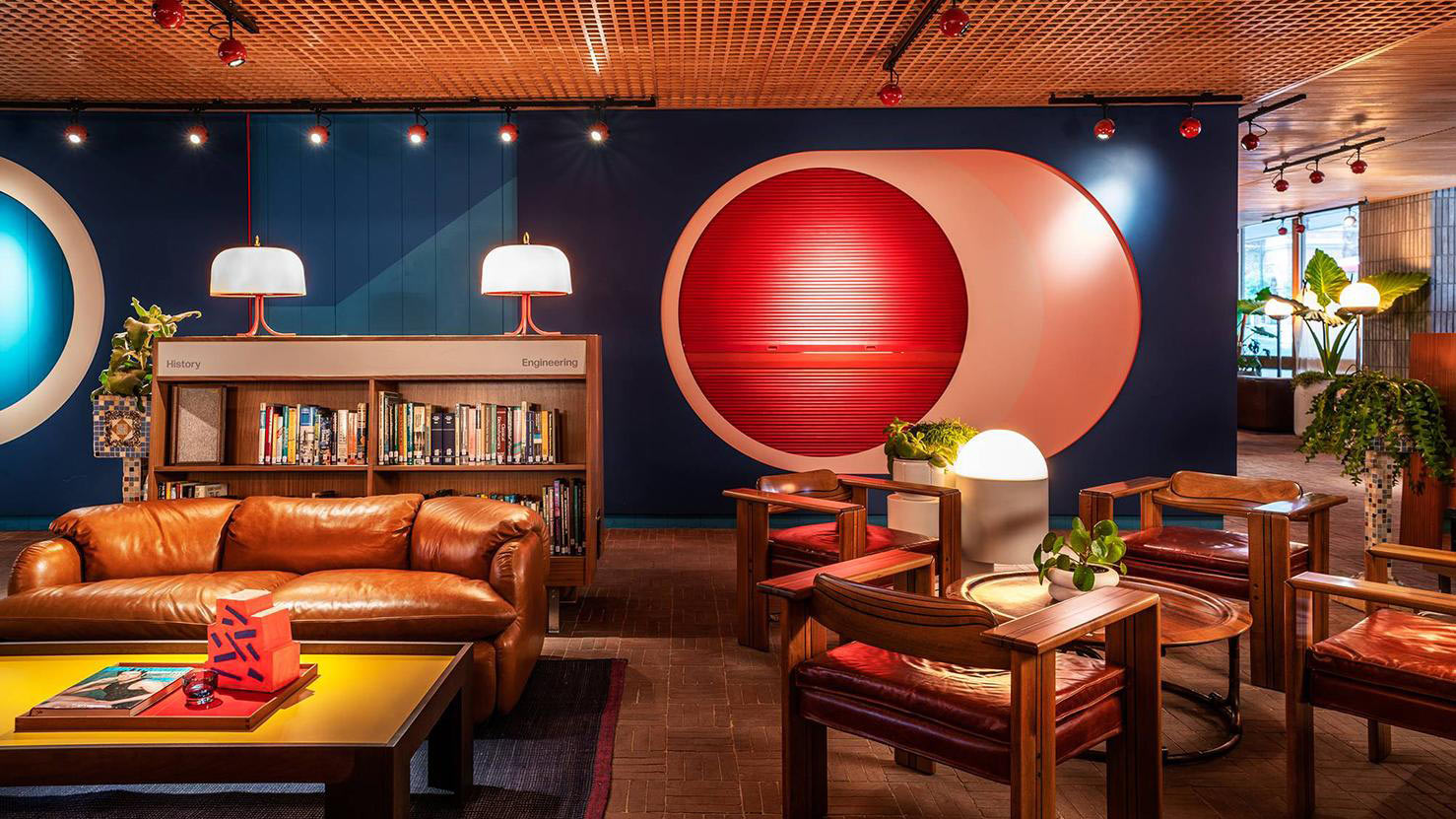 The Times: The Standard, London WC1
King's Cross is morphing from gritty to glitzy, and the Standard is part of its revival. The first European branch of the US hotel chain is rocking. Its 10th-floor restaurant, Decimo, opened last week, with Peter Sanchez-Iglesias, from the Michelin-starred Casamia, in Bristol, as executive chef. Dishes such as caviar-topped tortilla and vegan mushroom paella have a Spanish and Mexican flair.
The hotel is cool – almost intimidatingly so, were it not for the sense of fun throughout. The styling is Austin Powers retro, with a 1960s airport-style check-in and nods to the London Underground in the richly coloured woven blankets, produced in the UK by Wallace Sewell. The rooms are big, and ideally you want one with views over St Pancras, because, well, unless you worked in this former Camden council building, built in 1974, you've probably not seen the gothic glory from this perspective.
Stay on the top three floors – added on during the redevelopment to give the squat building heft and height — and you can enjoy a bath on the terrace. The palette is manly, with a touch of the gentlemen's club in the use of leather and tweed for the bedheads. The standout feature in the bathroom is the taps, which have a matt finish in sage green, black or baby blue. The slim rectangular tiling, vertically applied, is also slick. You'll covet the wooden cocktail cabinet housing the minibar, which wouldn't look out of place in another memorable London building, the Isokon, in Hampstead. You also might be tempted to nick the dressing gowns, by the London-born menswear designer Craig Green: dark and textured, they're not your average towelling robe. There are single rooms and windowless ones (called "cosy cores") for those stopping over before catching the Eurostar, say.
You get a sense that the Standard has a bit of a thing for our capital, and it makes you love the city anew. You'll even look at the Euston Road admiringly, watching buses, taxis and cars crawl past and feeling pleased that you're amid the shiny red lacquer and Tetris-like tiling of the Double Standard bar, sipping a cocktail (gherkin martini £8), rather than stuck in traffic.
Isla, the ground-floor restaurant, serves small plates such as burrata with pickled courgette (£10) and Iberico pork with chimichurri (£21), with a side order of people-watching. It faces into the Library Lounge, which has a DJ booth; during the day, you could pretend to work from a sheepskin chair or a sofa upholstered in vibrant vintage print. Its bookcases stock everything from The Creative Cosmos to British Serial Killing and Sleep Talking. So you might want to bring your own bedtime reading.
9 July 2019 | Jenny Coad | The Times