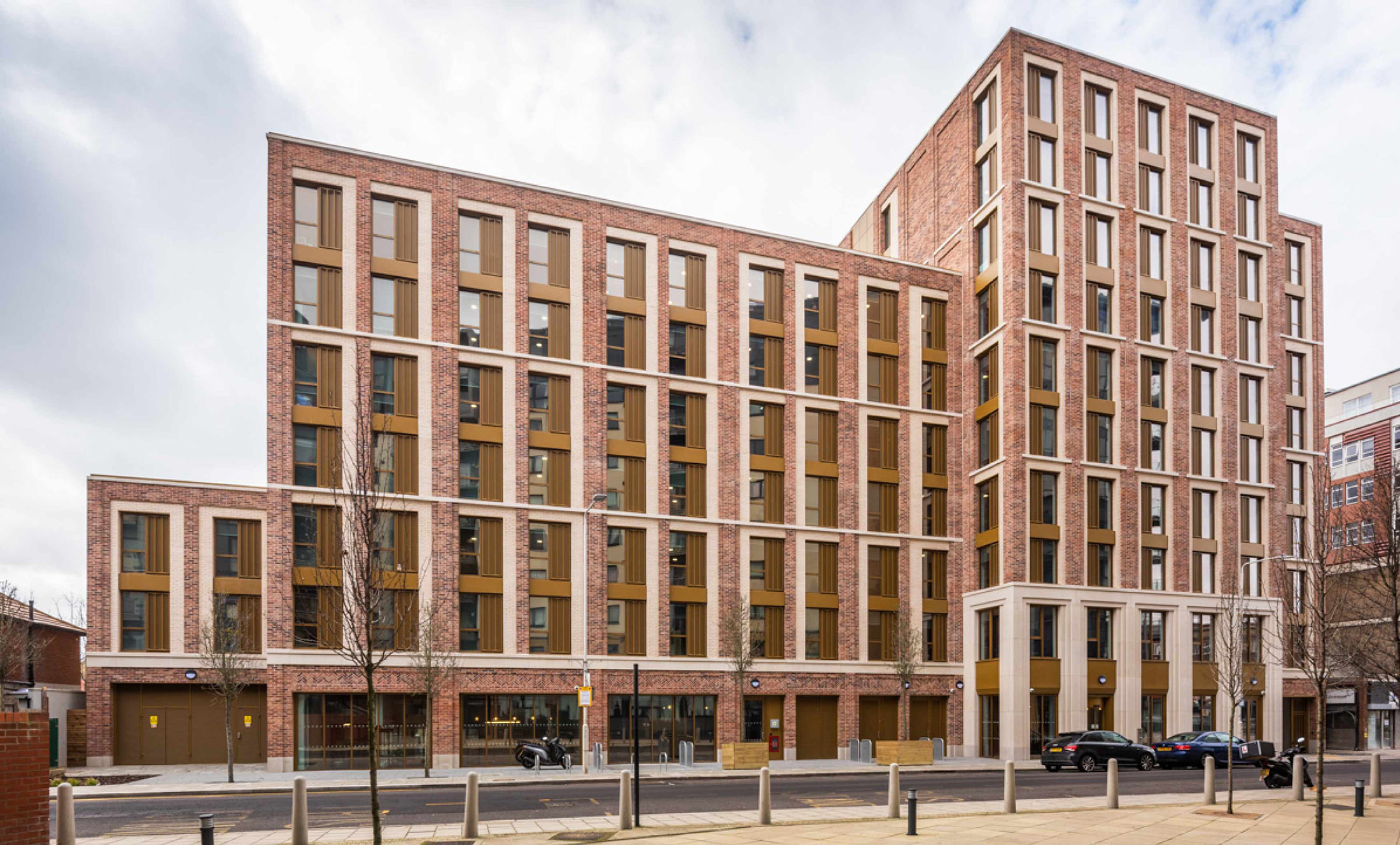 Crosstree makes first move into student accommodation sector
Crosstree Real Estate Partners has made its debut acquisition in the student accommodation sector, buying the 333-bed The Valentine, React News can reveal.
It has acquired the recently completed scheme in Gants Hill, East London from owner-developer Tide Construction. Tide is best known for developing the 44-storey modular George Street tower in Croydon, which is one of the world's tallest modular buildings, now owned by Henderson Park and Greystar.
Student accommodation experts estimated that the value of The Valentine was in the region of £55m. It is located next to Gants Hill station, which is a 12-minute trip on the Central Line to Stratford where more than 10,000 students will study at new campuses for UCL and UAL from 2022.
Crosstree has teamed up with residential specialist Outpost Management to operate The Valentine. It is Outpost's first deal since its formation, the company led by former Greystar managing director Troy Tomasik.
Debt financing was provided by CBRE Global Investors Credit Strategies. The fund manager moved into the European lending arena in earnest in November last year when it acquired Laxfield Capital.
Crosstree was founded by former Blackstone and Starwood Capital executives Nick Lyle and Sean Arnold in 2011 with the backing of Ernesto Bertarelli but last year it closed its first co-mingled fund and it is continuing to target high quality opportunities that have been impacted by the current market environment and COVID-19.
The student accommodation sector has been disrupted by the coronavirus, with many students studying from home or unable to travel from overseas, whilst its spread has also been rife in some halls. However, the asset class is still broadly seen as one of the most attractive in the "alternatives" space, generating reliable income streams and ripe for further consolidation.
The Valentine is Crosstree's second buy since the onset of the pandemic in March, in June having contributed £70m towards a £230m development facility for Shiva Hotels' 199-key luxury Marylebone Land scheme.
Will Dear, partner at Crosstree, said: "The Valentine represents a rare opportunity to acquire an institutional grade asset at an attractive basis during the current market dislocation.
"Despite the short-term impact from COVID, the student sector benefits from an attractive yield premium over other residential sectors, strong secular growth in demand and favourable supply dynamics, particularly in London, the leading city globally for higher education. We are confident of the enduring appeal of in-person higher education in London and high-quality purpose-built student assets such as this."
Jonathan Jay, partner at Conduit Real Estate, who advised the joint venture, added: "We were delighted to advise Crosstree on their launch into the student accommodation sector and Outpost on their first project. Despite the complexities in trying to raise finance in-between lockdowns, it was a pleasure to work with a flexible and amenable lender that closed timely."
2 December 2020 | David Hatcher | React News